GENELYN
is my name. :) I love sleeping with a lot of stufftoys around me.
when it comes to food, my favorites are lasagna and nachos.
I love sleeping though i don't like dreaming that much.
i love hugs :). I read books at times. i'm a bit in love with
taking pictures of a scenery or my self. HAHA.
I play the piano. i love to listen to R&B's and alternrock/Rock.
I'm a good friend to those who are worthy and a bad enemy
to those who pisses me off.
in terms of interests or better yet,
ADDICTION
. .
Music:Justin Bieber;Owl City;Taylor Swift;Paramore;Hey Monday
Anime:Detective Conan;Soul Eater
Books:Twilight Saga;Diary Of a wimpy Kid;Hush Hush
and this is for the people i HATE.
t(-_-t)
HAHAHAHA.
I don't give a damn if you don't like my blog just don't do something nasty.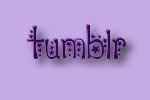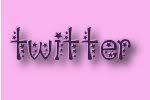 read and enjoy. :)
NEVER REMOVE THIS SECTION!
Layout Designer:
♥chocodiiction-lovesxoxo*
Others:
♥ ♥ ♥